Revoke Suspension Request for IEC through DGFT
Dec 21, 2021
Revoke Suspension Request for IEC through DGFT
To Revoke the Suspension on your existing Import Export Code (IEC) on the DGFT portal you would require:
Valid Login Credentials to DGFT Portal (After Registering on DGFT Portal).

User should have an active DSC which contains the details of the Firm

IEC with Suspended Status
Then proceed with the following steps:
Step 1:- Visit the DGFT website and login in to the portal with valid credentials.
Step 2:- To Proceed with Revoke Suspension IEC process, Clicking on "My IEC" button on dashboard or from Menu "Services-> Importer Exporter Code (IEC) ".
Step 3:- Now select the Request Revoke Suspension tab and click on It.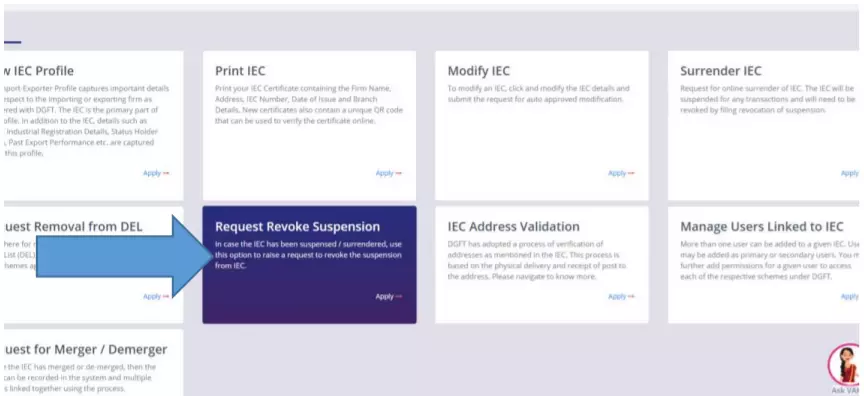 Step 4:- Now Enter the reason for Revoke Suspension of your IEC & provide the supporting documents for Revoke Suspension and then click on Revoke Suspension button.
Step 5:- Window will pop-up for the Digital signature and then proceed with DSC details and submit the request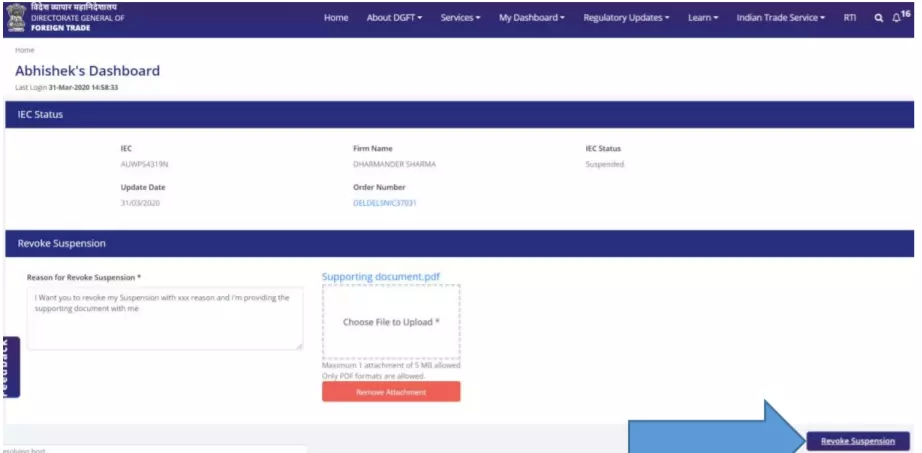 Step 6:- Now Proceed with the digital signature details and submit the DSC details and user will be able to see Acknowledgement pop-up with file number as a success response
---
You may also like to read-
Learn How to Startup and Expand Export Import Business.
Join Export Import Business Startup Master Course Online.
Start Free Trial Now